Waterfalls and Retaining Walls for Commercial and Residential Projects
Building waterfalls and retaining walls for commercial and residential projects.
Building waterfalls and retaining walls for commercial and residential projects is both a complicated and time-consuming job that requires experience. Many landscapers in Walkerville or Anaconda may have experience building waterfalls but maybe not retaining walls. However, if they are both an integral part of the project, you must find a professional landscaper that can do both. 
In this article, we'll discuss what to consider when building waterfalls and retaining walls, regardless of the nature of your project.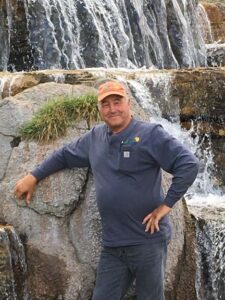 What to Consider When Building a Waterfall (commercial and residential)?
Waterfalls, regardless of where they are placed, help to clam the place down as well as adds a cooling effect, not to mention it is a positive addition to up the ambiance of any location. Whether it is your backyard or a commercial project designing and building a waterfall can be a complex project, that's why professional landscapers should be on board from the very beginning. 
Even though the demand for waterfalls in areas like Helena and Winston is high the process of installing and designing them is daunting. If it is a waterfall, the amount of space available will need to be considered. Also, materials are an essential consideration, the most common of which are stones and molded concrete. Epic drops will create more sound, while a tiered cascade will have a gentler effect. However, you don't necessarily need a grand waterfall, because stair waterfalls which flow seamlessly are just as aesthetic. 
As a home or a commercial establishment owner, the look is up to you. Some people may prefer a rustic looking waterfall while others will lean in favor of modern design. Make sure to speak to your landscaper to determine what will look the best with the current landscape design.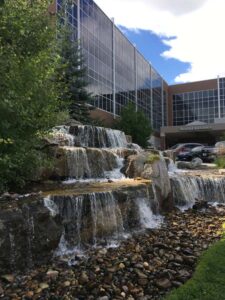 Consideration and Requirements When Designing a Retaining Wall 
Retaining walls are required to hold soil behind, though their specific needs may vary depending on why they are needed. Generally, retaining walls range from stone walls that surround a garden to large walls to retain soil. Other walls can be built to prevent or slow down erosion or to create a terraced yard that requires low maintenance. During the initial phase, there are several things to consider which will have a direct effect on the materials and the type of wall that's built.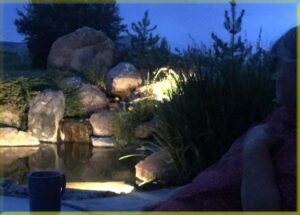 Types of Retaining Walls
A landscaper or a contractor can offer you several options for a retaining wall depending on the current drainage setup, soil, location, and design you want. If the retaining wall is meant to build a waterfall, there are several options to consider there too. The most common are stone retaining walls. While you can make aesthetic choices, it is best to leave the technical aspect of choosing a retaining wall type up to the landscaper.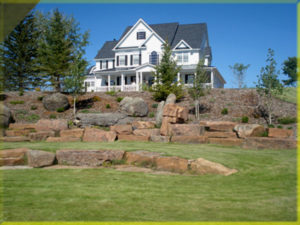 Conclusion
Waterfalls and retaining walls are welcome additions to any property, but it has to be done right. Always make sure to hire a professional landscaper who has a lot of experience building similar structures for the best results.
Retaining Walls and Landscaping Projects in Montana
Commercial and Residential Retaining Walls under Big Skies in Montana