Our Principals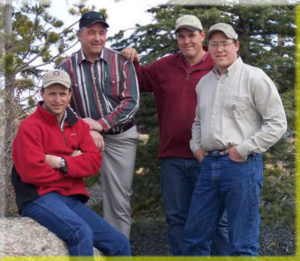 Steven James and his sons, Jay, Prescott and Sam together have over 85 years experience in the landscape industry. With numerous ownership interests and wide management experience across the building industry, we are uniquely equipped to handle projects of any size or complexity.
We are the inheritors of a family legacy that goes back to the 1940's and with our own children and grand-children we plan to carry on the tradition of serving our clients with the creativity and integrity that has defined us from the beginning.
We excel in designing functional, unique and beautiful residential and commercial landscapes. Everyone involved in your project has a personal stake in how well it comes together and the lasting sense of satisfaction you will enjoy.
We are known all over the west for our BOLD use of native boulders and our expertise in creating re-circulating waterfalls and natural ponds. Our work is especially satisfying for those that share our love for the Rocky Mountains and appreciate creativity on a grand scale. We excel in all phases of residential, commercial and estate landscaping, from design and construction to nursery and irrigation, we do it all extraordinarily well. Our name and reputation is your assurance of excellence.
---
Our Work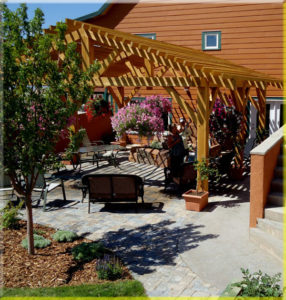 There are "landscapes" of every kind. Some simply cover up the bare dirt while others are more work than enjoyment. Our "Landscapes to LIVE IN!" are functional works of art that you, the property owner, will appreciate for decades to come. Creative, well thought out design and superb craftsmanship are combined to achieve stunning beauty, minimal maintenance and enduring satisfaction.
---
Our Commitment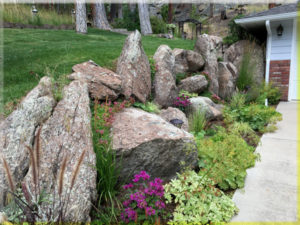 We express value for every client in our respect for your time. We will always return your phone calls. We will always follow-up with you. If we can't be on time for an appointment, we will be early. We will follow through with our promises in a timely, considerate and professional manner. We are the "gold standard" of our industry. We serve our clients with our very best at every point and on every level.