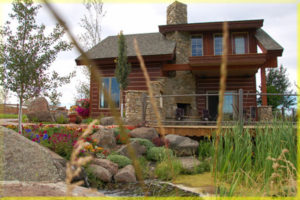 Crafting award-winning outdoor environments for discriminating clients is not our job, its our passion.
We have been creating unique, up-scale "Landscapes to Live IN" for discriminating homeowners for over 40 years. Our use of large lichen covered boulders is our distinctive trademark. Our landscapes are crafted to serve the needs of our client while building in low maintenance and water conservation features that guarantee decades of carefree enjoyment. From concept to completion we combine a unique Rocky Mountain grandeur with life-style friendly designs with the absolute highest quality materials and superb workmanship.
We are known throughout the entire Rocky Mountain West for creating residential, and estate landscapes with the emphasis on relaxing outdoor living spaces filled with beauty and suited to your life-style.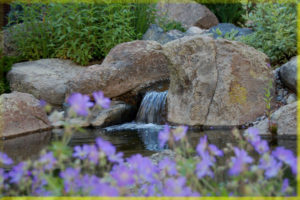 If you are building a new home or renovating an existing home or company headquarters please consider letting us bring our creativity and expertise to your project. We bring the best of nature's Rocky Mountain beauty to your doorstep!