Amenities
At Montana Land-Escapes we are continually developing Landscape related items that are unique and will add another exciting dimension to your outdoor living.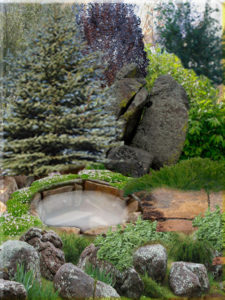 Have you considered having your own sunken hot pool to soak and relax in? These are one of a kind masonry and natural stone spas. They are nestled into your landscape, deep enough to sit upright in neck deep water and jetted for a super relaxing soak. We can integrate these into a natural water fall.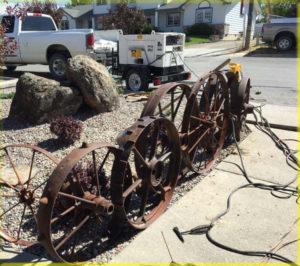 This commercial project (restaurant) required a sturdy fence that would complement their street appeal and decor. These iron antique wagon and equipment wheels were just the ticket. We love creating unique landscape features that serve several purposes at the same time.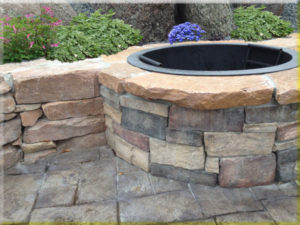 Our prefabricated, all masonry Fire-pits are crafted in a variety of configurations and can be delivered, set up and ready to enjoy in a day.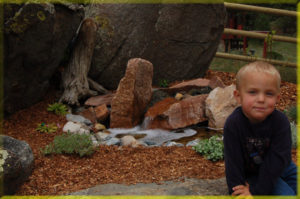 Do you have limited space or a small budget, but want the soothing sounds of water? Our prefabricated "Waterfall in a Box" is just the ticket. Easy to install and maintain.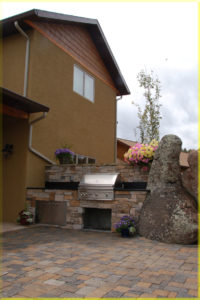 Outdoor kitchens are one of the most popular features to add to your Montana Land-Escapes. The Montana lifestyle is outdoor living and we love drawing your living space into the great outdoors.