Outdoor Kitchen Construction is Part of Your Landscape Design Project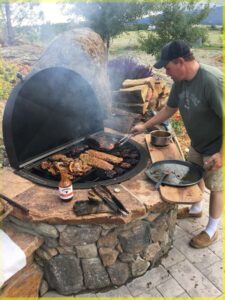 Whether you live in Anaconda, MT, nearby Jefferson City, or Deer Lodge, an outside kitchen can make your life a lot easier and more enjoyable during the summer. You can spend time with the family grilling over in the back yard while the kids play with the dog just outside. Adding an outdoor kitchen is also a great investment because it adds value to your home.
If you are in the market for an outdoor kitchen, we will go over how to plan for one and get the most out of it in your back yard. It goes without saying that your outdoor kitchen is going to be part of the landscape, so all things considered; this should always be at the back of your mind.
Start By Hiring a Professional Landscaper with Outdoor Kitchen Construction Experience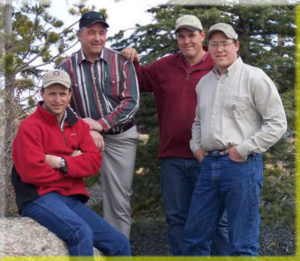 Professionals have a lot of experience building outdoor kitchens, and so the results they can achieve isn't possible if you do it yourself. The only exception is if you are in the construction business. Professional landscapers will take a look at your existing landscape design and come up with an outdoor kitchen design solution that pairs well with it.
If you want to get both the landscape designed along with the outdoor kitchen, a professional landscaper should be able to provide you with a couple of options. That way, you can choose a design that suits your personal design preferences and needs the best.
It is All in the Details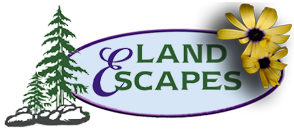 Even the best landscaper can't read your mind. That's why you should spend time with the landscape architect or designer to plan how the space should look. Talk about how the kitchen and the landscape will best fit the property and your lifestyle. Make sure to address important aspects of the design like accessibility, size, airflow throughout the landscape, etc.
You will also need to decide if the space should be open or covered. People living in Helena and Toston, for instance, will probably want an open kitchen with a covered section for cooking. If it is a covered space that you want, then should it be attached to the main house? However, if you're going to attach it to the house, a permit will be required depending on the size, or you might probably consider a detached kitchen.
Customizing the Outdoor Kitchen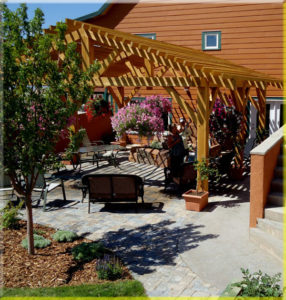 You also need to think about what elements to include in the outdoor kitchen. An excellent BBQ grill should be on the list, a refrigerator and sink are a no brainer. You'll also have to consider if you want cabinets, pizza oven or a smoker perhaps? Depending on how much space you have, an outdoor firepit could also make sense. However, all of this needs to be considered during the planning phase because it makes incorporating them easier as opposed to adding these features later on.
Conclusion
A well built and designed outdoor kitchen is an asset to your home. Make sure to take the time and think about what you want. Ask the landscaper to show you a few instances of what they have in mind and then go from there.