Bozeman Landscaping Solutions, Montana: Functional Art Outside the Home
When people mention the West, there is one area that has been recently gaining notoriety. Bozeman sits nestled in the Rocky Mountains in Gallatin County in southwestern Montana by Big Sky MT, Belgrade MT, and Three Forks MT. While some may visit in order to look at the impressive collection of fossils held by the Siebel Dinosaur Complex, so they can expand their knowledge at Montana State University, or to lose themselves in impressive hiking, cross-country skiing, and biking trails, many are relocating to Bozeman simply because this part of Montana is nationally recognized as an excellent place to live.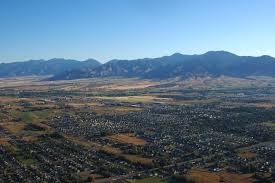 Bozeman is considered one of the top Micropolitan areas in the United States (Crews & DeVol, 2019). According to Merriam-Webster, in order to be considered Micropolitan, an area needs to host at least one city with a population of between 10,000 and 50,000 and with a population of around 37,000 Bozeman is a veritable poster-child for micropolitan America. Bozeman was even selected by "Outside Magazine" as one of the best towns to live in for skiing in the West back in 2010 (Neville, 2011).
In today's age of working, remotely many people are able to live where they truly desire to be rather than being tethered to particular locations due to their company's choice of headquarters. With the 10,000-foot peaks of the Bridger Range overlooking miles of rugged wilderness and streams, it's easy to understand the natural appeal that Bozeman has. The quaint Main street creates a sense of nostalgia and comfort in even the most seasoned traveler.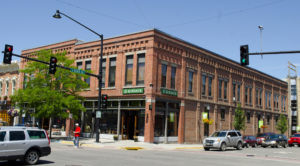 There's a reason that Mederios Babb notes in her KBZK news article that people "from all over the nation continue to move here" (Babb, 2019). The community that has been created in Bozeman is unique in that despite the wealth of contemporary offerings from boutiques to technology and education to theater there is still a timeless simplicity and ruggedness to the area. Whether you just want a beautiful place to relax or are hoping to be able to hit snow-covered slopes while enjoying your own little slice of paradise, if you've made the decision to live in Bozeman, you should let the artistry of your home reflect the beauty and sense of community that is synonymous with the area.
For Bozeman Landscaping Solutions Contact Land-Escapes Today.
It's important to note that when looking to partner with a landscaping professional around Bozeman, whether for commercial or residential property, there are a number of things to keep in mind. Since many people are relocating from other parts of the country it's crucial to work with a team that will help you to understand the nuances of the Rocky Mountain region. Bozeman has a low-humidity climate that is distinct from other parts of the United States. This climate, in turn, yields high alkaline soil, so any discussion of landscaping should be had with a professional that is experienced with working in the area and knows the plant selections and Landscape design methods which will work most effectively in the Bozeman region.
Montana Land Escapes Landscaping Contractor offers gorgeous plant life that can survive rugged Montana and Gallatin Valley climate at their full-service landscape nursery and Landscape Design Center. The convenience of having a fully stocked nursery means that as projects are undertaken, any of the colorful perennials or other flowers that are a component of Land Escapes' Rocky Mountain plant designs, are easily accessible. This saves considerable amounts of time during project construction and it minimizes the stress caused to the plants. Also, the presence of a manager, who can share knowledge of the best plant choices for whatever project is being undertaken, allows clients to have access to an industry professional who can help craft the ideal combinations of plants for a particular design.
"Landscape to Live IN" throughout Belgrade, Bozeman, Clancy, Gallatin County, East Helena, Helena, Big Sky, Manhattan, Radersburg, Ramsay, Three Forks, Toston, Townsend, Winston Montana
One of the Land Escapes team's core specializations is using native boulders and beautiful water features to create stunning landscapes that can be enjoyed with more than just the eyes.
Your landscaping choices will make a huge difference in the degree to which you allow your home to echo the charm of the surrounding area. In Bozeman MT there is a lot of natural splendor, so there are a lot of different options that you have when considering how to refine the land surrounding your home. Fortunately, with over 85 years of experience in the landscaping industry Land Escapes is the team that can help bring out the best for your property.
One of the Land Escapes team's core specializations is using native boulders and beautiful water features to create stunning landscapes that can be enjoyed with more than just the eyes. Their creative expression, love for the Rocky Mountains, and generations of expertise is clearly shown in the culmination of each project they undertake, and their offerings are as diverse as the region they emulate and adore. Whether the project calls for irrigation, design, nursery, or construction on the estate, residential, or commercial landscaping levels, Land Escapes have a professional reputation for providing diligent service and creating masterpieces that can be appreciated for years to come.
As far back as the 1940's many clients have been able to enjoy embracing the functional works of art meticulously crafted by the Land Escapes team. Their family legacy of landscaping transforms their family tradition and pride into tangible creations that are recognized far and wide. With their ability to design and create majestic natural ponds and re-circulating waterfalls, you can have a space bathed in tranquility each time one of their landscaping designs is completed. The Land Escapes team captures the untamable spirit of the Gallatin Valley allows you to have a treasure in your yard that can be lived in rather than just looked at.
This concept of living in your landscape is something that high-end property and resort homeowners should take very seriously. Residential outdoor living is the focus of Ranch and Resort property owners in Bozeman, Gallatin County, southwestern Montana, Big Sky MT, Belgrade MT, and Three Forks MT.
A beautiful home can be built almost anywhere, but Bozeman is unique in that there is a wealth of natural beauty and land that can be enjoyed in addition to the walls and rooms of the home. That's why the Land-Escapes team stands apart in their industry as they create spaces that are moving to look at and marvelous to spend time in, outside of the home. There is a component of utility in all that they create and it makes their designs unparalleled since you can tangibly enjoy their creations, designs, and distinctive outdoor living environments.  
A Landscape to live IN
The reality is that the first impression is always the most important. How a landscape appears speaks volumes about the home it surrounds, so creating and maintaining a captivating outdoor environment isn't something that should be left to just anybody. Bozeman Montana in Gallatin County in southwestern Montana by Big Sky MT, Belgrade MT, and Three Forks MT is known for having a variety of mountain lakes nearby such as Fairy Lake and Meyers Lake, but Land Escapes can leverage their more than 50 years of experience in designing, building, and maintaining water features such as ponds and waterfalls. Even if the water feature was built by someone else, Land Escapes takes pride in being able to help you get the most out of your water feature through professional consultation and services. By sharing their knowledge, the team at Land Escapes hopes to help you to derive as much pleasure as possible from your waterfall or pond.
A significant part of what makes the implementation of a design truly great, in any field, is the masterful craftsmanship applied when bringing the idea to life. Land Escapes collaborates with clients all around Bozeman in order to create spaces that are ready to play host to experiences which turn into cherished memories over time. That is the power of having a landscape to live in.
Premium landscape care services are about so much more than just cutting the grass. Land Escapes understands that powerful emotions are tied to land. By providing a wide array of services such as sharing organic and commercial fertilizers, weeding, and planting perennials or colorful annuals, there is an unmistakable "Wow!" factor that they are able to add to any landscape they work with. However, the real magic lies in the fact that there is more to their designs than just green grass and picturesque displays.
The functionality of landscaping designed by Land Escapes adds a large degree of value to the services they provide. However, many of their clients are equally impressed by the respectful nature of each member of their team which has led to Land Escapes being the "gold standard" for customer interaction in the industry. Clear, down to earth, communication and a willingness to share their knowledge makes undertaking landscaping projects both large and small, far more efficient and pleasurable when working with Land Escapes.  
Many clients can see the passion that Land Escapes has in their landscaping by how excited the Land Escapes team members get at the opportunity to share their knowledge. For example, the waterfall instruction that is offered helps clients to understand more about the many elements that should be considered when looking to build a waterfall into the landscape design. Understanding how different depths of water alter the sound that will be made or the size and number of fish that can be supported in a pond with the available oxygen are just two of a variety of steps that need to be taken while undertaking the planning process.
Land Escapes also knows that it's important to understand what possible issues can occur with water features and how to avoid them. Things like liner sag or the liner somehow being punctured are just two of three ways that leaks can develop in a pond or waterfall. At Land Escapes, making sure to plan in order to minimize issues like these occurs through sound planning, masterful construction, and a continued partnership with clients on each landscape that they work on. Since the designs created by Land Escapes are built with functionality and pleasure in mind, even seemingly small details have a special place of importance, which is why they aren't overlooked.
With Land Escapes, there is a priority placed on reflection. Designers reflect on what will matter to someone enjoying the space. They mentally immerse themselves in the area being landscaped in order to conceive ideas of the ideal placement for natural ponds, re-circulating waterfalls and any other additions that will bring the concept to life. The Land Escapes team also reflects on the time-tested value brought by their projects by keeping in contact with their clients.
This continued communication is born from both dedication to the landscaping craft and the type of family integrity that has been refined over the past three generations. That's why Land Escapes offers a Continuing Care Tech (CCT) to specialize in ensuring that any lingering basic care questions are answered once the project is complete. The CCT also provides the necessary information about how to take advantage of Land Escapes annual maintenance contracts and makes sure that the finalized project is well established and problem free. Even though Bozeman has grown considerably from a sleepy little town into a leading Micropolitan area, this sort of respectful service shows the integrity that is synonymous with small town USA.
Land Escapes strives to ensure that every client will be able to experience profound serenity and deep relaxation while immersed in their live-in landscaping designs. They painstakingly craft durable works of art that seamlessly combine the best features of functionality with the most desired natural looking appearances. As a family owned and operated business, their devotion to a legacy of providing incredible landscaping services is literally a part of who they are, and every rock, flower, pond, waterfall, pathway, and tree that they touch becomes a piece of organic artistry that homeowners can enjoy for years to come.
The team at Land Escapes is always looking forward to discussing their offered landscaping services, but the most joy comes from being able to take part in the research, planning, and execution of new projects. There is a novel satisfaction that comes from knowing your neighbors drop their jaws when they see your property. But the satisfaction of sitting in your newly created space and feeling at peace is priceless.
Call Land Escapes to schedule a consultation at 406.227.9100 or visit their website for more information.
References:
Mederios Babb. (2019). People nationwide are moveing ot Bzeman – but why?. Retrieved from https://kbzk.com/news/local-news/2019/02/19/people-nationwide-are-moving-to-bozeman-but-why/
Crews, J. & DeVol, R. (2019). Most Dynamic Micropolitans. Retrieved from https://www.waltonfamilyfoundation.org/learning/most-dynamic-micropolitans
Merriam-Webster. Micropolitan. Retrieved from https://www.merriam-webster.com/dictionary/micropolitan
Neville, T. (2011). "Best Towns 2010". Outside Magazine. Archived from the original on January 14, 2011. Retrieved from https://web.archive.org/web/20110114001445/http:/outsideonline.com/travel/travel-ta-bozeman-cross-country-skiing-backcountry-skiing-and-riding-skiing-sidwcmdev_150736.html
Land Escapes. (2019). Retreived from https://montanalandescapes.com/