In Bozeman and Big Sky Montana, no Landscape Project is Complete Without a Boulder or Two
Landscapes in Big Sky Montana and Bozeman all have boulders in common. Not only are they a common addition to a landscape in the area, but they bring out its unique beauty. However, boulders are unpredictable, because regardless of how well they are delineated, the rock when procured may probably not resemble that same shape at all. While that makes using boulders difficult, it is also what makes them unique. 
A landscape designer can only try to envision your landscape with a boulder in a drawing, but the actual boulder may be very different. So, the drawing is merely a suggestion. Now because procuring a boulder isn't exactly cheap, you'd want to take a couple of things into consideration when buying one. As seasoned landscape designers, there are a couple of things we run through during the procurement process which helps us determine if the boulder is right for the landscape and cost-effective. The good news is that it is easy to come by good rocks in Montana at comparatively lower prices.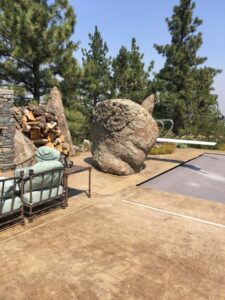 Does the Boulder Fit in the Required Space? 
It goes without saying that there are hundreds of different types of boulders in Montana. However, the right choice for your property will depend on the landscape design and the space available. The most commonly used boulders are taken from watercourses because they are grey and round. The goal is to find a boulder that fits the space both aesthetically and in terms of its size.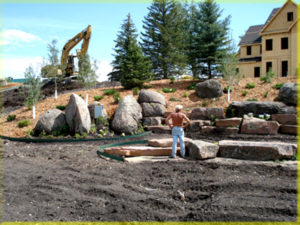 The Right Scale 
The right space, as well as the size of the boulder, matters a lot to the landscape. Here is where having a professional landscaper will help. The most common error we see is homeowners using undersized boulders because the larger ones are heavier and consequently more expensive to deliver. However, the wrong rock will fail to bring out the beauty of the landscape. If you can't use a single giant boulder, try multiple moderately sized ones arranged creatively. Again, here is where a landscape designer can help you.
For Bozeman Landscaping Solutions Contact Land-Escapes Today.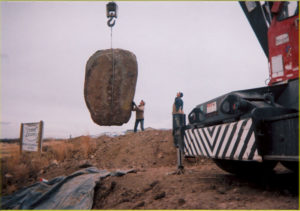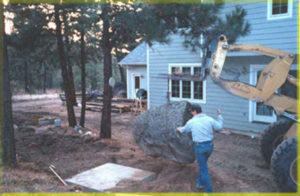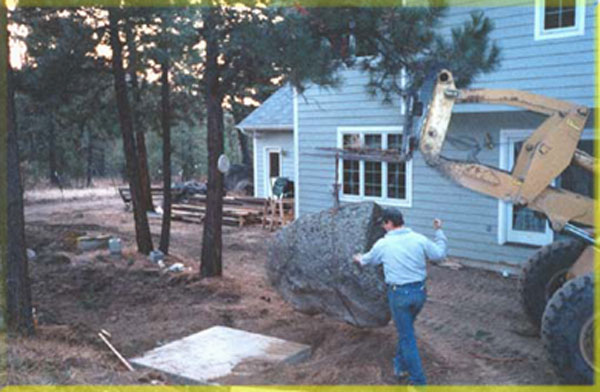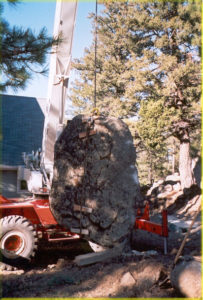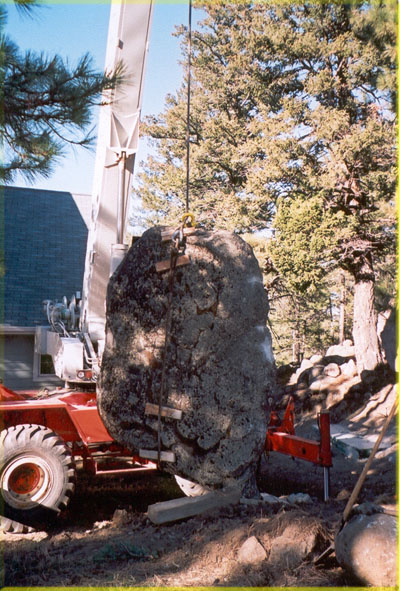 Choose to Go Local in Montana 
Boulders, as you'd imagine, are incredibly massive. That's why we tell clients that they aren't paying for the rock itself but the cost of hauling it over from the source. The longer the haul, the more you pay. So, a local boulder is cheaper as compared to one brought in from upstate New York. Since there is no shortage of boulders around Big Sky and Bozeman, we suggest using a local boulder.
Conclusion 
Apart from the above factors, there are other things worth considering such as the shape of the boulder. You can get a low vertical, arching, flat or reclining boulder. However, the shape you choose depends on your aesthetic preference or that of the landscape designer. That's why it is always best to have a landscape designer decide what will work best since that will free you from making decisions that require past experience with similar projects.
"Landscape to Live IN" throughout Belgrade, Bozeman, Clancy, Gallatin County, East Helena, Helena, Big Sky, Manhattan, Radersburg, Ramsay, Three Forks, Toston, Townsend, Winston Montana
One of the Land Escapes team's core specializations is using native boulders.
Your landscaping choices will make a huge difference in the degree to which you allow your home to echo the charm of the surrounding area. In Bozeman MT there is a lot of natural splendor, so there are a lot of different options that you have when considering how to refine the land surrounding your home. Fortunately, with over 85 years of experience in the landscaping industry Land Escapes is the team that can help bring out the best for your property.
One of the Land Escapes team's core specializations is using native boulders and beautiful water features to create stunning landscapes that can be enjoyed with more than just the eyes. Their creative expression, love for the Rocky Mountains, and generations of expertise is clearly shown in the culmination of each project they undertake, and their offerings are as diverse as the region they emulate and adore. Whether the project calls for irrigation, design, nursery, or construction on the estate, residential, or commercial landscaping levels, Land Escapes have a professional reputation for providing diligent service and creating masterpieces that can be appreciated for years to come.
As far back as the 1940's many clients have been able to enjoy embracing the functional works of art meticulously crafted by the Land Escapes team. Their family legacy of landscaping transforms their family tradition and pride into tangible creations that are recognized far and wide. With their ability to design and create majestic natural ponds and re-circulating waterfalls, you can have a space bathed in tranquility each time one of their landscaping designs is completed. The Land Escapes team captures the untamable spirit of the Gallatin Valley allows you to have a treasure in your yard that can be lived in rather than just looked at.
This concept of living in your landscape is something that high-end property and resort homeowners should take very seriously. Residential outdoor living is the focus of Ranch and Resort property owners in Bozeman, Gallatin County, southwestern Montana, Big Sky MT, Belgrade MT, and Three Forks MT.
A beautiful home can be built almost anywhere, but Bozeman is unique in that there is a wealth of natural beauty and land that can be enjoyed in addition to the walls and rooms of the home. That's why the Land-Escapes team stands apart in their industry as they create spaces that are moving to look at and marvelous to spend time in, outside of the home. There is a component of utility in all that they create and it makes their designs unparalleled since you can tangibly enjoy their creations, designs, and distinctive outdoor living environments.