Creative Problem Solving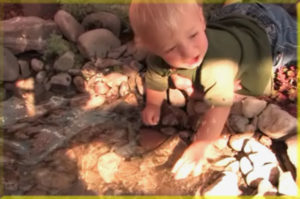 Another contractor had left this client in the lurch with an unfinished job. They heard about Land-Escapes through a former work associate, even though you can see our Nursery and Design Center from their property! We immediately identified a few challenges but saw great potential for a very usable outdoor living space. Just inside is a beautiful and spacious family room complete with a wet bar. The A/C unit could not have been put in a worse place. After deciding that its relocation would be too costly we came up with the perfect solution; set a few stone slabs in front of it and then one of our "Waterfalls in a Box" in front of those. This provides a visual and sound screen.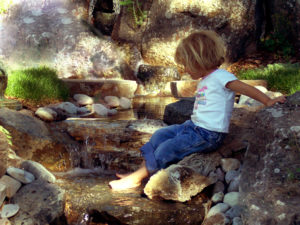 The area is south facing so Summer heat was a big concern. To remedy that, we designed and installed a natural Red Cedar post and beam pergola. The new paver brick patio is connected to the existing west facing deck by our large stone steps that pass through some boulders that retain and soften the concrete stem wall.